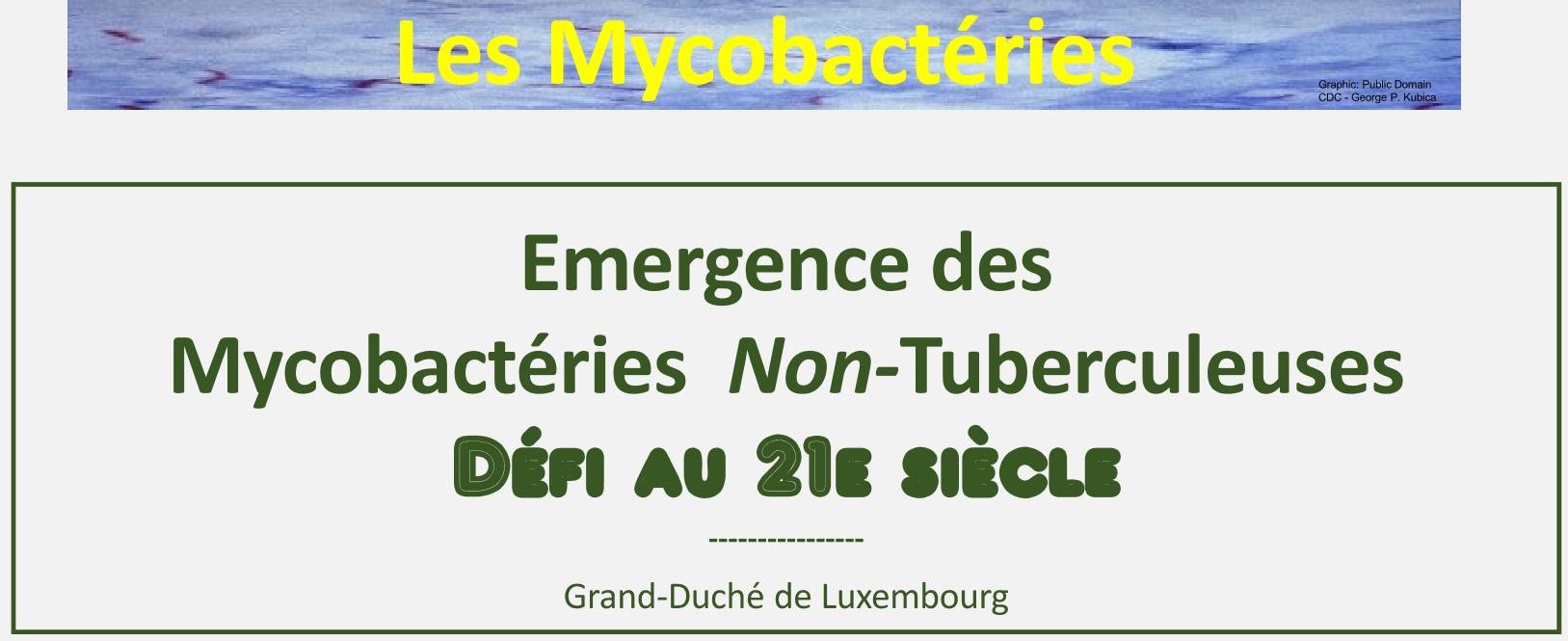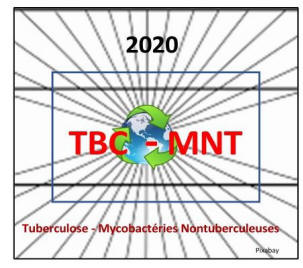 Powerpoint in Deutsch Powerpoint en Français Powerpoint in English
Gengler André
Grand-Duché de Luxembourg
André Gengler © 2020-2021
Introduction:
La tuberculose, due à une mycobactérie du MycobacteriumTuberculosis Complexe (MTBC), est bien connue.
Cependant d'autres mycobactéries (MB) sont en émergence et gagnent davantage en importance.
Celles-ci sont appelées Mycobacteries Non-Tuberculeuses. (MNT).
Objectifs de la présentation:
Ø
Sensibilisation au sujet des Mycobactéries Nontuberculeuses (MNT)
Ø
Explications du sens et de l'utilité du détail d'une Déclaration Obligatoire
de Tuberculose (TBC) et/ou maladie à MNT
La présente n'est qu'un résumé d'une présentation comportant au total des douzaines de pages.
L'exposé complet explique e.a. les points communs et les différences entre les 2 groupes de MB,
ainsi que l'importance des facteurs de risques.
Keywords:
Mycobactéries Nontuberculeuses Nontuberculous Mycobacteria Nichttuberkulöse Mykobakterien
Tuberculose Tuberculosis Tuberkulose
Bactérie environnementale Environmental bacteria Umweltbakterien
IGRA TST
Littérature - Quelques liens web:
NB: Le contenu des links extérieurs est sous l'unique et seule responsabilité des propriétaires des sites respetifs.
Nontuberculous Mycobacterial Disease - A comprehensive approach to diagnosis and management (Editors: Griffith David E.) (Summary - Abstracts)
NTM Info & Research (NTMir)
is a 501(c)(3) non-profit organization formed on behalf of patients with pulmonary nontuberculous mycobacterial (NTM) disease
for patient support, medical education and research.
Association National des Infirmiers et Infirmières du Luxembourg